HEY YOU! NOGOODFORME.COM is now found at...NOGOODFORME.COM! You've stumbled upon our old mirror site instead. Please point your browsers to NOGOODFORME.COM instead and update your newsfeed to http://feeds.feedburner.com/nogoodforme/tYOS. Thanks and we shall see you at NOGOODFORME.COM!
Tuesday , December 14, 2010
All-Time Top 5: Things To Do While Doing Your @#$@# Taxes

Taxes suck. I just finished mine and I hate myself and the U.S. government. Still, the nogoodforme way is to live it up, even when doing something so mundanely horrible as filling out a 1040. That way, having the dilemma of "HOW THE HELL DO I OWE ON MY FEDERAL BUT NOT ON MY STATE?!!!" hurts just a tiny bit less and seems just a bit more manageable. Just a bit, of course, but as anyone who ever itemizes expenses for their taxes knows, just a bit can make a big, big difference when getting your ass bit by The Man. Below, my five ways I dealt with paying up The Man this year. Because nogoodforme isn't just a blog, it's a WAY OF LIFE.
1. WATCH EVERY CHEESY TEEN MOVIE YOU OWN. IN GERMAN.
Watching young people with overprivileged lives whose biggest problem is coming up with an original cheerleading routine puts everything in perspective. Not really, but Sparky Polastri is the best part of Bring It On, no? Especially when you watch Bring It On in German, although I wish there was a German word for "spirit fingers."
2. DRINK
Not to the point of inebriation, but just enough to give yourself the giggles when contemplating how you can write off the cost of a bikini wax as "research" because you wrote about it in a freelance article you did. Imagine explaining that to the IRS dude!
This is the 3rd image result you get when you Google "miserable drinking."
3. PLAY THE "HMMMM WHAT IS THE WORST APPETIZER AT OLLIE'S EVER?" CHALLENGE
Takeout is very important as you prepare your taxes, especially when you get into a complicated tax preparation like mine (tuition deduction, business expenses, investment income, blah blah blah.) It takes FOREVER to do your taxes, so you have to treat it like NASCAR racing or something and have plenty of fuel on hand to keep you going because it's going to be a long haul. This year I got the worst Chinese takeout menu you can imagine and ordered all the appetizers in an attempt to "multi-task" and figure out which was the suckiest appetizer at my local joint. Verdict: steamed bun. Favorite: scallion pancake. Yum. I ordered three in two different deliveries. (It was a long day yesterday.)
SCALLION PANCAKE LOVE:
4. USE THIS AS AN OPPORTUNITY FOR SELF-ENLIGHTENMENT
I itemize all my business expenses, which is a fancy way of saying "I keep all of my receipts over the year in a UNIQLO shopping bag and dig them out once a year to see what I can deduct in hopes of lowering my tax bill legitimately." This makes me feel like the bag lady of sole proprietors, but it's kind of interesting to realize exactly where all my money goes, which is the only fascinating part of itemization. WHAT I LEARNED ABOUT 2009: the biggest recipient of my wealth was Westside Market and Columbia University. Also, I shopped at the Target in the Bronx a lot more than I thought, mostly for cleaning products, pantry items and underwear. What this says about me: I leave that up to you.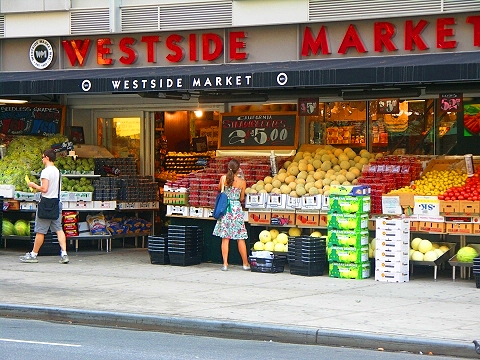 5. SUCK IT UP
At some point, you are just going to stare at your screen in a miserable fog of numbers, forms and irritation. You will feel you have reached the end of your rope. You will feel like a humorless dreg of society, bled dry by the U.S. Treasury, and you will rethink your whole crush on Timothy Geithner, who somehow you have made responsible for your financial woes. This is the point where you will need a light at the end of the tunnel. And then you realize: the light will only get closer if you just suck it up, focus and hustle the fuck up. Wade through all those takeout containers! Fight your way through those flurries of orphaned receipts! Shut off those newly German teenyboppers on your tv screen! Buckle down, get it done and then buy yourself a real treat afterwards. Now THAT is the American way!
WHAT I GOT MYSELF WHEN I GOT DONE WITH FILING MY TAXES:
Tags: distraction, Fresh, fun with German, money, spirit fingers, taxes, Timothy Geithner
Share |
|
|
|
|

Posted by Kat in All-Time Top 5 | Permalink | Leave a comment | Comments (6)

+ Contact Us
+ HOME