HEY YOU! NOGOODFORME.COM is now found at...NOGOODFORME.COM! You've stumbled upon our old mirror site instead. Please point your browsers to NOGOODFORME.COM instead and update your newsfeed to http://feeds.feedburner.com/nogoodforme/tYOS. Thanks and we shall see you at NOGOODFORME.COM!
Previous Page In This Category | HOME | Next Page In This Category
Monday , August 16, 2010
All-Time Top 5: Most Underrated Madonna Songs Ever!
HAPPY BIRTHDAY, MADONNA!!!
In honor of a human being so iconic she needs no explanation! Last year Liz and I shared our all-time fave Madonna moments; this year, I thought I'd share the five most underrated songs in her canon ever (IMHO), 'cause you know, Madonna has some great songs and no one ever talks about her music and how happy-making so much of it is and that upsets me. The truth of the matter is that I'd choose to listen to a Madonna song over most things any day. MADONNA, WE LOVE YOU FOREVER! XOXOXO NOGOODFORME.COM
"I'll Remember"
"I'll Remember" is oddly of one of my favorite Madonnsky songs ever. Every time I hear those opening keyboards, I get all happy, and usually keyboards never make me happy when it comes to music. "I'll Remember" is kind of a nice bridge between that whole cold arty-Erotica thing and the romantic Bedtime Stories vibe. Apparently Madonna and Patrick Leonard were going for an early 80s AOR feel when they were working on this--you know, like Boston or Foreigner or something like that. I love that.
"Forbidden Love"
This is Madonna doing her best Sade impression and it's pretty hot. One of her few true makeout songs, it's hushed and mellow and relaxed. Those are not adjectives you usually apply to Madonna, right? It makes me want to ride in white Mercedes and date a drug dealer, or something randomly Miami Vice like that.
"Causing A Commotion"
I LOVE CUTE LITTLE "WHO'S THAT GIRL" ANIMATED MADONNA! I never get tired of posting this:
"Miles Away"
It's sometimes hard to be a Madonna fan lately, what with the Kabbalah stuff and the fashion line and the whole veins thing and the weirdness that was the Hard Candy record. Still, there are always some gems even on her most throwaway albums. This track and "Devil Wouldn't Recognize You" were mine on Hard Candy. This song is so about Guy Ritchie, right? "You always love me more miles away/You're not afraid to tell me miles away"? OH MADONNA :-(
"True Blue"
I think the whole True Blue record is entirely underrated. I've been listening to it lately and it's SO GOOD. Please believe me! Me and Chloe Sevigny think so! I have superfond memories of saving up my allowance for this record and buying the cassette at Musicland and thinking I was a hot shit kid. This wasn't my favorite song on the record when it first came out, but decades later and now it is. It's just such a sweet little ditty, plus the video has a pretty fantastic color scheme and I kind of dig those back-up singers' sweaters if they'd cover my midriff. Midriff coverage is very important to me, but it was not really to Madonna back in the day. She was a midriff-showing queen! That's why she's Madonna. Her belly button was a source of power, not angst!
And just for a bonus, I think this is the most existential Madonna song ever, even more than "Live To Tell":
"Easy Ride"
You can usually count on Madonna for some fun, but fun was hard to find on American Life. But if you forget this is Madonna, this song is pretty deep. Madonna can be deep and earnest! So take that, Joni Mitchell, you Madonna hater!
Tags: Happy Birthday Madonna, Madonna, True Blue is a genius record, underrated songs
+ Posted by Kat in All-Time Top 5 | Permalink | Stumble This! | Digg This! |
| Leave a comment | Comments (4)
Wednesday , April 21, 2010
All-Time Top 5: "Hi, Hi, Hi"-Related Reasons Why I Never Want To Sleep With Paul McCartney
I thought my iPod was broken, but it turned out my iPod was only breaking. I thought my iPod didn't work at all, but then I discovered that my iPod actually does work, you just have to hold it in this weird specific way, at a specific angle, to make it work. But isn't that so much better? Than having no iPod at all? When I realized my iPod wasn't broken, I flipped my lid with excitement. I was drunk, stoned, and drinking a Big Gulp of Diet Dr. Pepper.
"I'm going to go on the greatest Headphones Walk of all time!" I announced, to the Universe, "I am going to think up so many cool and important ideas. I am going to have some real life-altering realizations, on this Headphones Walk. I'm going to have a breakthrough, I bet. I'm going to figure it all out. All of it. Now!"
Instead, I listened to "Hi, Hi, Hi" by Paul McCartney & Wings a bunch of times, and figured out that it's about sex. "I was in a sensuous mood in Spain when I wrote it," says Paul. As far as all the songs I've ever heard about sex go, "Hi, Hi, Hi" is definitely the grossest. Let's delve deeper...
I. WHY CAN'T WE GET HIGH, PAUL?
Anybody in the world who was normal and not problematically cutesy would have named this song, "High, High, High," though I guess it's possible that maybe "High, High, High" struck Paul as being "Long, Long, Long" rip off-y. Still, that's not a good enough excuse. Comparing sex to getting high makes sense- on that, I'm sure, we can all agree. But comparing sex to saying "Hi"? That's just babyish.
+ Continue reading "All-Time Top 5: "Hi, Hi, Hi"-Related Reasons Why I Never Want To Sleep With Paul McCartney"
Tags: bananas, Diet Dr Pepper, guns, Headphones Walks, Hi Hi Hi, iPods, Laura loves the Beatles, Paul McCartney, rabbits, Red Rose Speedway, sex, Wings
+ Posted by Laura in All-Time Top 5 | Permalink | Stumble This! | Digg This! |
| Leave a comment | Comments (4)
Wednesday , April 14, 2010
All-Time Top 5: Things To Do While Doing Your @#$@# Taxes
Taxes suck. I just finished mine and I hate myself and the U.S. government. Still, the nogoodforme way is to live it up, even when doing something so mundanely horrible as filling out a 1040. That way, having the dilemma of "HOW THE HELL DO I OWE ON MY FEDERAL BUT NOT ON MY STATE?!!!" hurts just a tiny bit less and seems just a bit more manageable. Just a bit, of course, but as anyone who ever itemizes expenses for their taxes knows, just a bit can make a big, big difference when getting your ass bit by The Man. Below, my five ways I dealt with paying up The Man this year. Because nogoodforme isn't just a blog, it's a WAY OF LIFE.
1. WATCH EVERY CHEESY TEEN MOVIE YOU OWN. IN GERMAN.
Watching young people with overprivileged lives whose biggest problem is coming up with an original cheerleading routine puts everything in perspective. Not really, but Sparky Polastri is the best part of Bring It On, no? Especially when you watch Bring It On in German, although I wish there was a German word for "spirit fingers."
2. DRINK
Not to the point of inebriation, but just enough to give yourself the giggles when contemplating how you can write off the cost of a bikini wax as "research" because you wrote about it in a freelance article you did. Imagine explaining that to the IRS dude!
This is the 3rd image result you get when you Google "miserable drinking."
3. PLAY THE "HMMMM WHAT IS THE WORST APPETIZER AT OLLIE'S EVER?" CHALLENGE
Takeout is very important as you prepare your taxes, especially when you get into a complicated tax preparation like mine (tuition deduction, business expenses, investment income, blah blah blah.) It takes FOREVER to do your taxes, so you have to treat it like NASCAR racing or something and have plenty of fuel on hand to keep you going because it's going to be a long haul. This year I got the worst Chinese takeout menu you can imagine and ordered all the appetizers in an attempt to "multi-task" and figure out which was the suckiest appetizer at my local joint. Verdict: steamed bun. Favorite: scallion pancake. Yum. I ordered three in two different deliveries. (It was a long day yesterday.)
SCALLION PANCAKE LOVE:
4. USE THIS AS AN OPPORTUNITY FOR SELF-ENLIGHTENMENT
I itemize all my business expenses, which is a fancy way of saying "I keep all of my receipts over the year in a UNIQLO shopping bag and dig them out once a year to see what I can deduct in hopes of lowering my tax bill legitimately." This makes me feel like the bag lady of sole proprietors, but it's kind of interesting to realize exactly where all my money goes, which is the only fascinating part of itemization. WHAT I LEARNED ABOUT 2009: the biggest recipient of my wealth was Westside Market and Columbia University. Also, I shopped at the Target in the Bronx a lot more than I thought, mostly for cleaning products, pantry items and underwear. What this says about me: I leave that up to you.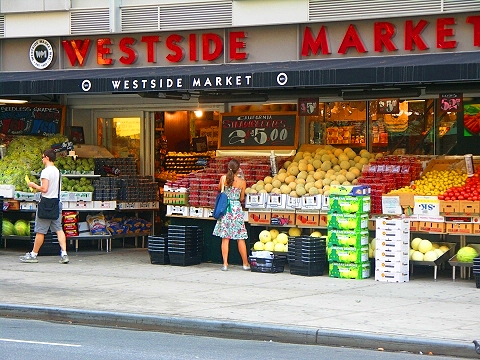 5. SUCK IT UP
At some point, you are just going to stare at your screen in a miserable fog of numbers, forms and irritation. You will feel you have reached the end of your rope. You will feel like a humorless dreg of society, bled dry by the U.S. Treasury, and you will rethink your whole crush on Timothy Geithner, who somehow you have made responsible for your financial woes. This is the point where you will need a light at the end of the tunnel. And then you realize: the light will only get closer if you just suck it up, focus and hustle the fuck up. Wade through all those takeout containers! Fight your way through those flurries of orphaned receipts! Shut off those newly German teenyboppers on your tv screen! Buckle down, get it done and then buy yourself a real treat afterwards. Now THAT is the American way!
WHAT I GOT MYSELF WHEN I GOT DONE WITH FILING MY TAXES:
Tags: distraction, Fresh, fun with German, money, spirit fingers, taxes, Timothy Geithner
+ Posted by Kat in All-Time Top 5 | Permalink | Stumble This! | Digg This! |
| Leave a comment | Comments (6)
Monday , March 1, 2010
All-Time Top 5 Reasons Why The Ewoks Totally Outcool The Na'Vi
So the other night I saw that movie Avatar, which cost me $18.50 plus three life hours that I can't ever get back no matter how hard I try. Then yesterday I called Wapner and was all, "Dude, Avatar, WTFuck?" and he kind of concurred but then made the point that James Cameron did a good job of creating a culture, which isn't easy to do. But I don't think that's true! I think James Cameron just kind of ripped the Na'Vi off from the Ewoks, an infinitesimally cooler alien species who also live in trees and use archery to battle scary machines. To that end, here's five very key reasons why EWOKS BEAT NA'VI, forever and ever.
I. THEIR LANGUAGE IS WAY NEATER. As far as I can tell, most of the Ewok language is made up on monosyllabic words ending in "ub," which is probably the best way any monosyllabic word could ever end. There's "chub," "scrub," "dub," "flub," "hub"..."cub"! "Cub" is the most adorable word in all the world, maybe. "Pub" and "rub" are chill, too, I guess, although "nub" makes me uncomfortable. And the other day I came across this quote from P.D. James, reading: "We who write in English are fortunate to have the richest and most versatile language in the world. Respect it." Can not the same be said of those who write in the Ewokian language?
II. THEY'RE SASSY! When you fuck with the Na'Vi, they hiss like bitchy cats and then whine a lot about trees. Ewoks, on the other hand, will cook you up over a campfire and then play drums on your decapitated head! When I was five, I wanted so badly to fall off my speeder bike and then wake up lost in the woods of Endor, only to get adopted into a tribe of sassy little teddy-bear-looking chubsters who would make me their queen and all of a sudden I'd have cool warrior-princess clothes and complicated braids. I still wish this, sometimes.
III. THEY BASICALLY INVENTED ANIMAL COLLECTIVE. You know how everyone/AllMusic.com thinks Animal Collective are so influenced by Vashti Bunyan and Syd Barrett and the Boredoms and the Beach Boys? I'd argue that their number-one influence is actually the Ewoks' victory song from the final scene of Return of the Jedi. It's such a hot jam; I listened like 27 times yesterday and maybe I'll play it 27 more times today."The Purple Bottle" just pales in comparison.
IV. SAM WORTHINGTON IS CRAZY-HOT. That doesn't really have anything to do with anything, but it's the only element of Avatar I found even remotely life-enriching, so it seemed worth mentioning here.
V. EWOKS ARE WAAAAAY BETTER DANCERS. As Stephanie Zacharek observed in her totally right-on Salon.com review of Avatar, the Na'Vi's ritual dance "looks an awful lot like a Beverly Hills yoga class." But the Ewoks know how to get down. Look at Billy Dee Williams trying to keep up with them, in that clip up there. Dude so can't compete.
Tags: Animal Collective, Avatar, Billie Dee Williams, dancing, Ewoks, language, Nerd Barker, Return of the Jedi, Sam Worthington, Star Wars, Syd Barrett, the Beach Boys, the Boredoms, Vashti Bunyan, warrior princesses, yoga
+ Posted by Liz in All-Time Top 5 | Permalink | Stumble This! | Digg This! |
| Leave a comment | Comments (5)
Tuesday , February 16, 2010
All-Time Top 5: Reasons Why ART HISTORY is the Greatest Store in the Entire History of the Universe
Art History is located at 1080 Queen Street West in Toronto, and is open on Thursday & Friday from 12-7, Saturday from 11-6, and Sunday from 1-5. GO THERE NOW!!!
I. IT'S NIKI'S STORE:
Niki is a legendarily great pal/Paul of mine. Niki is an all around aces human being, and obviously it is our duty as humans to support every endeavor that humans as aces as Niki take on. Here is some severe proof of Niki's intense awesomeness: once, when Niki was sixteen, she made the joke "Sometimes, I get my age mixed up with the amount of kilograms of dog food I buy," which is an incredibly sophisticated and neo-Early Beatles Clever joke for a sixteen-year-old to make. So, if a person is so awesome that they can be making such brilliant jokes at SIXTEEN, can you even begin to imagine how awesome the STORE such a person opened up at TWENTY-FIVE could possibly be?
Maybe yes, maybe no. You don't have to imagine it. Because you're going to go to Art History now.

LEFT: Niki and I playing with a globe, remaining fragments of our respective innocences in check; THE FAKE DONALD DUCK HEADS
II. IT IS UNIQUE UNTO ITSELF:
Have you ever visited a store that sells fake Donald Duck head candle-holders, a statue of a cat, gorgeous vintage furniture, Valentine's Day cards that you can give to your cat, probably some other things that are cats, AND cat salt-and-pepper shakers?
Obviously not, but that's all going to change. Because you're going to go to Art History now.

+ Continue reading "All-Time Top 5: Reasons Why ART HISTORY is the Greatest Store in the Entire History of the Universe"
Tags: Art History, awesomeness, city guides, city livin', Donald Duck, Laura, Niki, shopping, Starbucks, Toronto
+ Posted by Laura in All-Time Top 5 | Permalink | Stumble This! | Digg This! |
| Leave a comment | Comments (6)
Wednesday , December 16, 2009
All-Time Top 5: Best Music Videos of 2009
I may not keep up entirely with new music all the time (gee, two skinny white guys skronking hard on guitars, GOD THAT'S NEVER BEEN DONE BEFORE.) But I do like to keep up with music videos; I actually think with the rise of YouTube and whatnot, they've become more and more inventive and just fun to watch. I don't know why I thought 2009 was a particularly good year for vids; maybe it is and maybe it isn't, but personally I found myself seeking them out much more. I'm kind of like a vid slut in that I like a bit of everything: fantastical animation, noirish violence, surrealism and good old-fashioned bananas. So I think there's something for everyone in this list, and well, if you hate it, you only suffer 3-4 minutes.
El Perro Del Mar, "Change of Heart"
I already big-upped El Perro and this song in my Swedish Indie Pop Chanteuses entry, but I never mentioned the video. This was amiss, because the clip is kind of amazing. I have a special interest in what cinematic types like to call a "long take," which is a sustained shot with no breaks in editing. There's all kinds of theories why we dig long takes: allows for a freer relationship between viewer and image, more naturalistic performances, blah blah blah. What it does here in particular is give you a sustained look at the goings-on of some mind-boggling Cirque du Soleil-type acrobatics, performed by a pair of rivetingly orange gymnasts. It's not about the physical heroic, though, as it is strangely meditative and relaxing to watch these very muscled-dudes, so focused and dedicated they are to their task. This video is like Zen on crack, or on LSD at the very least. I have no idea how the song and the image are related, but for once my buzzing cineaste mind does not care.
El Perro Del Mar "Change Of Heart" from The Control Group on Vimeo.
Lady Gaga, "Paparazzi"
Everyone seemed to be about "Bad Romance" in the last stretch of 2009, and while I dig on that video's Matthew-Barney-gone-I-don't-know-what schtick, "Paparazzi" is more my speed, keeping me on the edge of my OMG/WTF seat. There's the twisted new-flavor-of-psycho-boyfriend narrative, the fantastic crutch-dancing, the menage-a-quatre with Swedish heavy-metal triplets (TRIPLETS), dead models, and more visual references than you could clock in a Steven Meisel shoot. And if all that fails -- come on, there's the hotness of Eric from "True Blood" to entice you. "Paparazzi" is like if a Motley Crue video got hit on the head, woke up and thought it was RuPaul starring in a Versace video. That last sentence definitely "tried too hard," but then again, so does this video. If Lady Gaga's all about the triumph of the trying-too-hard, then this video is where she definitely tried the hardest.
Grizzly Bear, "Ready, Able"
Childlike stop-motion Claymation full of color, nature, and surrealism, all matched up by an equally beautiful song that sounds both ethereal and down-to-earth at once. It's one of those instances where beauty speaks for itself, really.
Depeche Mode, "Wrong"
Let the darkness begin! The conceit of a man speeding the wrong way towards a bad end is completely and relentlessly focused in execution here, only temporarily distracted by a fleeting de-rigueur promo shot of the band. But even that is so seamlessly woven into the film's narrative and visual economy that it makes perfect sense as the hinge moment when the dude realizes what the hell is going on and flips his shit. (I mean, even I know that seeing Depeche Mode upon waking is a bad omen when you've been beaten and trapped inside a backwards-moving death machine.) This is one of the few videos on the list that makes me think that it could be out of a feature film; I'd rather see these three-and-a-half minutes than any recent Michael Mann movie. It's pretty brilliantly directed, with the camera in exactly the right spot to give you all the info you need to be in its protagonist's head and become drawn into his dilemma. "Wrong" was directed by the awesome Patrick Daughters, who's kind of like the Hype Williams of indie rock videos, and who you can read a bit more about here. (Filmmaker-y peeps will enjoy a peek at the storyboards here.) I'm kind of trying to figure out what the indie rock vid equivalent of the "Bonzi Boat" shot is, but I'm at a loss. Why Patrick Daughters hasn't made a feature yet is beyond me. Patrick, get in touch! I'll write you a script, dude!
Depeche Mode - Wrong from Depeche Mode on Vimeo.
Fever Ray, "If I Had A Heart"
The visionary aspect of the overall Fever Ray "project" for 2009 was amazing in its totality, so much so that it was almost Madonna-like in scale and quality of execution. It was all so subtly done that it would be hard-pressed to name the Fever Ray "brand" with a stupid catchphrase, but between the songs, videos and performance, the Fever Ray worldview was like a fever dream itself, where strange disparate elements were united in an emotional complexity that was rare, sophisticated yet accessible -- in the way that everyone knows what it's like to wake up from a very weird dream. (If comedies are extremely culturally-specific, then the cinematic modes closest to the universal may be either horror or action, because every human being knows fear and adrenaline -- whereas no self-respecting European I'm acquainted with understands why the fuck Judd Apatow films are so funny. They're always asking me, "Kat, vie is zis so fahnny to you Ah-mair-ee-kenz?") The elements of the Fever Ray world -- tribalism, age, the realities of women, everyday intimacy and isolation, nightfall and even some kind of muted political threat -- came together in a set of videos that were as beautiful, mystical and uncanny as any David Lynch film. I could put all of them down, but instead will give it up to the first video of the set. The marriage of the dark visual beauty and the elliptical narrative matched the sidelong uneasy intensity that Fever Ray's music created with listeners, and it was a perfect statement of intent for one of the most compelling records of the year.
Tags: cinema, Depeche Mode, El Perro del Mar, Fever Ray, Grizzly Bear, gymnasts, Judd Apatow's comedy does not translate internationally, Karin Dreijer Anderssen, Lady Gaga, Patrick Daughters, storyboards, videos
+ Posted by Kat in All-Time Top 5 | Permalink | Stumble This! | Digg This! |
| Leave a comment | Comments (6)
Monday , November 23, 2009
All-Time Top 5: Goth Makeout Songs
Who says Goths don't have feelings? Goths have TOO MANY FEELINGS, and it just rips us up from the inside! Which is why Goth love songs are the most outrageously expressive, dramatic, theatrical ones ever, where the edges of sex, pain and death blur beautifully into a sometimes maudlin mess. Oh, the darkness! Oh, the humanity! How painful each palpitation of my heart! Kill me with love! Such extremity of emotion make Goth love songs some of the best makeout soundtrack fodder; in fact, people have been known to go Goth because of their erotic experiences set to such music, if only to recapture that fleeting yet intense evanescence of sensation and emotion and Gothiness. It's like only through the combination of body and music do they understand what this music is all about. They see the light -- or the darkness, as it may be. Do you see the darkness inside? Do you wanna rip your heart out, Goth-style?
Siouxsie and the Banshees, "The Last Beat of My Heart"
I'm putting the video up instead of just a mp3 because everyone needs to take a gander at Siouxsie's impeccable eye makeup. What I love about this song is how tender Siouxsie's voice sounds, especially on an album as surreal and dark as Peepshow. This is one of the prettiest songs in the whole Sioux oeuvre, and a good song with which to make moon-y huge "I like you" eyes at someone from across a room. If those eyes were framed with as epic fake lashes as Siouxsie's sporting here, well, let's just say your tender prey will be totally conquerable.
Nick Cave and the Bad Seeds, "The Ship Song"
I really don't need to explain how this song is romantic or anything -- it wears its heart on its undertaker-black sleeve. This song is proof that when Goths go goopy with love, they go seriously goopy. Cave had just scared the shit out of everyone with Tender Prey, so he threw everyone for a loop when he met some hot Brazilian chick, fell in love and made The Good Son, which is the record that "The Ship Song" is from. The whole thing is unabashedly swoony, romantic and epic, and highly underrated in the Cave oeuvre, if I may opine. (It's my blog -- I can opine if I want to!) By the way: I want either this or Nick Cave's "Into My Arms" as my wedding song. If any of my friends take those songs for their nuptials, there's going to be hell to pay in the form of a heat-seeking missile coming at your wedding cake.
The Cure, "The Same Deep Water As You"
Off the Cure's classic Disintegration, this song makes dying a cold, watery death and professing your love right before you shuffle off the mortal coil sound like the most romantic thing you could possibly do in the whole world to demonstrate your devotion to someone. On a purely technical note, "The Same Deep Water" is a nearly perfect Goth makeout song, if only for its epic 9-minute-and-some length -- which should give you plenty of time to get to wherever you want to go, makeout-speaking. I mean, doesn't it suck when you're in the thick of it and your iPod's on shuffle and that awesome song ends and then it goes into something like the Shins? Lesson number one for a successful makeout session: don't trust the shuffle. Lesson number two: don't download the Shins. Not that I don't like the Shins, but if a dude tried making out with me to a Shins song, I'd be going, "Awww, HELLZ NO!"
Red Lorry Yellow Lorry, "Heaven (Alternate Take)"
The majority of this list is pretty standard-issue Goth, but this song is kind of an 80s obscurity/rarity that will score you major points in the game of Goth. (No Goth, though, would admit to playing such a game.) I actually remember hearing a snatch of Red Lorry Yellow Lorry when I was 10 and used to pedal down on my bike to the local Lazers dance club and watch the people go in and out of the club during "Waver Night." At that youthful time, "Waver Night" was the ne plus ultra of what it meant to be a cool human being to me, and I dreamed of the day I could wear all black and have a haircut that would weaken the sight of my left eye because it was covered all the time by my bangs. It took me years to find out what this band was, but let me tell you, it was like my life was momentarily complete when I did. Detour in the vaults of Kat's subcultural memory aside, making out to this song will convince you that the receiver of your affections could be the love of your life. You must guard against this dark power, but if you can successfully balance the edge of this peril, I'd definitely add it to your Goth makeout repertoire.
Bauhaus, "All We Ever Wanted Was Everything"
It's just not Goth without Bauhaus, you know! I kind of wanted to put "She's In Parties" because that's a sexier song, but I guess I'm feeling a bit more on the tender, sweetheart side of things. I think this is the closest a Goth band will ever get to a "waking up in the morning and having some brekkie together" song, the kind of song that you used to hear more in the 70s. Goths and domestic bliss don't usually work well together, but there you go. Maybe one can consider this the afterglow song? An afterglow, of course, as pale as the sliver of the crescent moon. This is Goth we are talking about, of course.
AND JUST FOR FUN: Here is a clip of the "South Park" Goth kids. In this episode, Stan breaks up with his girlfriend Wendy and is so depressed he decides to join the Goth kids. My favorite is the kid with the hair flip. GENIUS. GO FORTH AND GOTH!
Tags: Bauhaus, goths, Kat Asharya, making out, Nick Cave, South Park, The Cure
+ Posted by Kat in All-Time Top 5 | Permalink | Stumble This! | Digg This! |
| Leave a comment | Comments (4)
Tuesday , October 27, 2009
All-Time Top 5 (Well, 8 and a Half): Favorite Horror Movies
Ba da da, in time for Samhain, we present to you a list of some of our favorite horror films. Well, MY favorite horror films, 'cause this entry is pretty much a default Kat Attack (and basically half a movie short of a nogoodformeix). Maybe Liz and LJ don't watch horror movies? I don't know! I toyed with the idea of being all conceptual and listing every single awful romantic comedy on earth (because I'm often genuinely horrified by them) and analyzing why they suck and how counterproductive they are for the evolution of human nature. But true to my sense of classicism, I'm going straight genre here. I never understood those people who are like, "Oh, I wasn't scared at all, I saw that coming a mile away" when they see a horror film. Yeah, you do see the baddie or the twist coming a mile away, but that's the fun of it sometimes; you get to be all smartypants but still get freaked out in the best way possible. Horror is one of those genres where sheer craft can win out in creating those visceral chills and thrills -- although a few severed limbs and some serious blood spillage never hurt. My only criteria for this list was either the movie was so well-made that it transcends or forwards the genre in some interesting way -- or it scared the living daylights out of me. What films would you put on your list? (Kat)
RINGU (1998)/THE RING (2002)
The Japanese do horror like no one else, really. While so many western horror films deal with metaphors of suburbia-as-major-suckage, gender/sex anxiety (all those slutty teenagers!) and the dregs of Christianity (the totally excellent The Exorcist), the Japanese have a truly ancient tradition of animism and ghost stories (kaidan) to draw upon, not to mention their own cultural neuroses and an often riveting sense of visual surrealism, all of which mix into that lovely cultural subgenre J-Horror. Restless bloodthirsty spirits, bizarre apparitions, soul inhabitants, chills and thrills more about psychological anticipation and dread over gore and grossness - dude, BRING IT ON. Ringu (and its massively successful American remake, The Ring) is one of those films where, if you think about it too much, the plot kind of falls apart, but no one really cares because it's so richly imagined. The initial hook is one of those urban legends, a videotape full of mid-era Nine Inch Nails video imagery that seems full of bizarre film-school student nonsense (believe me, I should know) but is actually super-creepy. The twist is that a few days later you get a phone call and THEN YOU DIE. Suffice it to say that the film enters into a bizarre whole mythology centered around an implacable wraith named Sadako in the Japanese version. (She goes by Samara in the Americanized remake.) I won't say more about Sadako except she made a great Halloween costume the year the movies came out, and she's indelibly scary. The backstory and mythology of the whole Ringu series is really intense and rich and psychotic, so it's worth checking them all out just to get into it. It took me awhile to get through all of it, though, because the finale of both The Ring and Ringu had me so fucking freaked out afterwards that I couldn't be alone in a room with a television set for a week straight. Kill your television indeed!
IF YOU WATCH THIS YOU WILL DIE IN A WEEK!!! AHHH, I'M SUCH A WIMP I CAN'T WATCH THIS ALONE:
+ Continue reading "All-Time Top 5 (Well, 8 and a Half): Favorite Horror Movies"
Tags: cannibals, Claire Denis, creatures, feminism, Halloween, horror movies, Let the Right One In, vampires, vamps, werewolves, zombies
+ Posted by Kat in All-Time Top 5 | Permalink | Stumble This! | Digg This! |
| Leave a comment | Comments (12)
Sunday , October 18, 2009
All-Time Top 5 Things We Loved About Whip It
1. KRISTEN WIIG IS SO GOOD
One of my favorite parts of Whip It was forgetting entirely that Kristen Wiig is Target Lady on "SNL." Instead, she played warm-hearted, sexy single mom Maggie Mayhem with the aplomb of a character actress; it was a performance entirely free of any Dorothy Hamill bowl cut expectations. Please please please someone give Kristen her own show and make it good! (Kat)


I don't know what Eve is thinking in regards to Kristen Wiig here. Ten points if you write an imaginary caption in the comments!
2. LANDON PIGG IS SO BAD
I'm kind of super-stoked that the "love story" in Whip It was kind of lame and eye-roll-inducing; in the larger context of "studio movies about teenage girls for teenage girls," its lackadaisical treatment was practically subversive. It's like the film refused to deviate from its grrrl-posi, pro-sporty central mission and was like, "Eh, I guess we HAVE to put this in here." So they got a piece of dude candy and made him run around in cool clothes. Fine with me! (Kat)
Dude candy.
3. ANDREW IS SO THE HOTTEST WILSON BROTHER
I've long suspected this (he's Future Man!) but Whip It really drove it home. When we got out of the movie I told my little sister that Coach Razor was my new number-one dream dude and she went "Ewwwwww, what the fresh hell???" and then told me I was gross. But that's OK. She's only 18. Give her 10 years or so and she'll totally get the appeal of a bearded, unwashed, scraggly-haired almost-hesher in stonewashed cutoffs.
P.S. In this sporadically hilar vid about the making of Bottle Rocket, Andrew's bearded, unwashed, and scraggly-haired, which leads me to believe that that's his actual look, which makes me really happy. (Unless it was shot while Whip It was being filmed, but who knows?) Skip to 4:54 for proof that Andrew's about 12 times foxier than Luke, at least.
P.P.S. Juliette Lewis was hot too, and perfect. (Liz)
Dude candy, Liz-stylez.
4. ELLEN PAGE'S COMBAT BOOTS
This is so obvious, but I don't care. It's so awesome to see in celluloid an outfit you probably wore all the time when you were in high school. Self-validation! (Kat)
Ellen's all like, "You know that feeling you get? That vast emptiness within?" And Landon's thinking, "Man, I really want that Stryper t-shirt."
5. THAT MONTAGE SET TO "CAUGHT UP IN YOU" BY .38 SPECIAL
All the rollerderby scenes were mega-goosebump-giving and so geniusly soundtracked, but the "Caught Up In You" montage (in which Bliss gets her skates) squoze* my heart harder than anything else in Whip It. For a couple minutes it's simultaneously 1982 and whatever year it was when you were 17, and now I can't ever stop listening to this song, especially when drinking Diet Coke while walking through some gas station parking lot on a swampy-aired Friday night. Guys, the "little girl" she's "so caught up in" is HERSELF. That's heavy. (Liz)
*"Squoze" is a real word, invented by Steve Martin in L.A. Story.
The arm-wrestling match is probably my favorite part of this video.
Tags: combat boots, dudes, heshers, Kristen Wiig, Southern Rock, The Brothers Wilson, Whip It
+ Posted by Liz in All-Time Top 5 | Permalink | Stumble This! | Digg This! |
| Leave a comment | Comments (7)
Sunday , August 16, 2009
Kat & Liz On: All-Time Top 5 Madonna Moments
This post probably could've been titled "All-Time Top 5 Most Underrated Madonna Moments," since we skirted over a few of our true favorites in the name of celebrating some of the more obscure stuff. Plus we've already talked up the genius of Madonna on "Wayne's World," and of her Marie Antoinette-inspired performance of "Vogue" at the VMAs, and we're sure everybody spends all her time recalling how awesome it was when Madonna played Karen's roommate on "Will & Grace" anyway. Add the part in Desperately Seeking Susan where she climbs out of the pool in boxers and bra and then eats cheese puffs on the chaise lounge, plus all of Truth or Dare, and and that's five right there. So here's another five, in honor of Madonnasky's birthday. Happy 51st, Madonna! We love you the most.
THE DANCETERIA SCENE IN "DESPERATELY SEEKING SUSAN"
My friends, I'm going to share something SO SEMINAL in the personal development of the avatar known as Kat Asharya: this whole scene made me want to be Madonna, and more importantly, want to live in NYC for the entire length of my earthly existence. To my young self, it epitomized everything I could possibly want out of life: nightclubs, intrigue, black clothes and cool dance moves. Very little has changed. (Kat)
SINGING SINATRA* WITH THE BOY FROM THE CHILI PEPPERS
It's Madonna and Anthony Kiedis doing "The Lady is a Tramp" at the Hollywood Bowl for some Arsenio Hall special in 1993, wearing matching Gaultier dresses, thigh-highs, and adorable hats with kitty-cat ears - which means it was my 15-year-old self's favorite thing ever, and I taped it and watched it 87 million times a day for many months. "Neither of them can sing worth a damn!" remarked my mom, which is true. But the kitty-cat ears! And the joyous buffoonery! And the weird mid-song dig at Sharon Stone! Still makes my heart soar today. (Liz)
*It's actually a Rodgers and Hart showtune. Just so you know.
WHEN SHE WAS MARRIED TO SEAN PENN
It is far from my official policy to celebrate a woman primarily for her marriage, but this is less a celebration than a "DUDE, REMEMBER WHEN MADONNA WAS MARRIED TO SEAN PENN?" kind of moment. Because: dude, they were married! That is kind of the weirdest thing ever! Now that I'm older and a whole enchilada of wiser in the ways of the world, this exquisitely blows my mind. I don't think the full cultural import of such a proto-celebrity marriage has yet to be explored; maybe a really smart sociologist will be able to link the Penn-Ciccone marriage to some sort of change in the divorce rate. Maybe Madonna marrying and divorcing Sean Penn during my formative pre-teen years was enough to inculcate me with a lifelong aversion to romantic commitment. Maybe no guy will ever live up to the paragon of love embodied in Madonna's dedication of True Blue to "the coolest guy in the universe." Maybe Leos should never marry other Leos. It still exerts such mystery over me: do they still keep in touch? Does he miss her? I WANT TO KNOW. (Kat)
ON LETTERMAN IN 1994
This shit was such a scandal when it aired, I actually got away with writing about it for a current events essay in 11th grade Spanish class. Afterwards there was so much talk of MADONNA BACKLASH!!!!! and IS THE MATERIAL GIRL OVER????, all because the squaresville Letterman audience was so put off by Madonnna's saying "fuck" 47 or whatever times during the 20-minute segment. What babies! I mean, sure, she's kind of an asshole, saying boringly mean things about Dave's hair and giving one-word responses to most of his interview questions, but she makes up for it with all the nervous giggling and fidgeting and cracking herself up at her own jokes. And apparently Letterman's people told her to be outrageous, but I guess they weren't expecting that might include her little spiel about the merits of peeing in the shower. People can be so narrow-minded sometimes. (Liz)
ANIMATED MADONNA IN WHO'S THAT GIRL?
I thought Madonna was an especially foxy cartoon, as evidenced here in the opening credits of Who's That Girl? (An entirely underrated good-bad movie, by the way, and yes, I'm totally, absolutely biased.) (Kat)
Tags: Arsenio Hall, birthdays, black clothes, Desperately Seeking Susan, Jean-Paul Gaultier, Madonna, Marie Antoinette, New York, peeing in the shower, Red Hot Chili Peppers, Sean Penn, Wayne's World, Will & Grace
+ Posted by Liz in Kat & Liz on | Permalink | Stumble This! | Digg This! |
| Leave a comment | Comments (4)
Previous Page In This Category | HOME | Next Page In This Category