HEY YOU! NOGOODFORME.COM is now found at...NOGOODFORME.COM! You've stumbled upon our old mirror site instead. Please point your browsers to NOGOODFORME.COM instead and update your newsfeed to http://feeds.feedburner.com/nogoodforme/tYOS. Thanks and we shall see you at NOGOODFORME.COM!
Previous Page In This Category | HOME | Next Page In This Category
Sunday , May 23, 2010
Style Icon: David Lee Roth

(L: David Lee Roth, the year I was born. R: The David Lee Roth photo I identify with most.)
Do you want to know why I'm writing this? Why I started posting photos of David Lee Roth every Wednesday on nogoodforme.com, why I bought five Van Halen albums in one Saturday sometime last month, why I'm wearing a Van Halen shirt right now and why I was wearing another Van Halen shirt yesterday? Why I own two Van Halen shirts and listen to Van Halen, like, all the goddamn time nowadays? Do you wanna know?
It's because of a dude, this dude I dated. He loved Van Halen. "Van Halen with David," he qualified, on our second date. Who the hell calls David Lee Roth "David"? You call him "Dave," or "Diamond Dave," or you call him by his full name. But not this dude, apparently. I thought he was a good dude but turns out he's kind of a sleazebag, with a real sour heart. I felt so duped! So I moped for five days, or maybe just five hours. "Motherfucker, you will not take 'Jump' away from me" is something I wrote in my notebook, cuz I'm so stupid-dramatical sometimes. And also because I mean it: I've loved "Jump" since I was six-years-old, and I'll be a monkey's uncle if I'm gonna let some sourhearted sleazebag ruin it for me.
So with no real recourse for revenge, I decided all there was to do was steal the dude's favorite band, love them harder and hotter than he ever could. Evil, right? Almost as rotten as blowing up his hot car, but without the mess and the threat of jail time. I bought all the records, excepting the one I already owned, told myself I'd listen till I loved them all to death.
And then I loved them right away. Which not only cured me of sourhearted-sleazebag disease but also made me better at life than ever before - God, I'm so good at therapy! I should totally think about a career in positive psychology. Or maybe game-show hosting?

+ Continue reading "Style Icon: David Lee Roth"
Tags: brown M&Ms, cheeseburgers, David Lee Roth, hot cars, ice cream, metabolic envy, monkeys' uncles, moonbeams, pink fireworks, positive psychology, rollerskating, rose petal tea, sourhearted sleazebags, sweethearted sleazebags, Van Halen
+ Posted by Liz in Icons | Permalink | Stumble This! | Digg This! |
| Leave a comment | Comments (8)
Thursday , May 20, 2010
Style Icon: Me And You And Everyone We Know, Really
EVERYTHING I EVER NEEDED TO KNOW ABOUT FASHION, I LEARNED FROM THESE BOOKS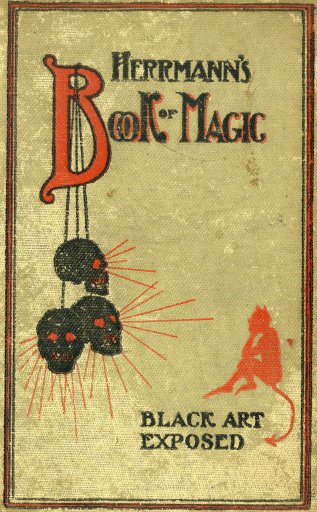 I have read fashion magazines nearly all my life. I'm sure there are many good and bad things that have come out of this, but I love clothes, so what can I do? When I was a kid, I went to the public library a lot, and I remember especially liking three kinds of reading material: Choose Your Own Adventure books, stories about magic and witchcraft and mythology and fairy tales and science fiction, and old Vogue magazines. Vogue made no sense to my 4-year old self, but I liked the vague, mysterious sense of a much bigger world it gave me as a child in a working-class town. I always try to remember this, that the most amazing feeling you can sometimes get from art and fashion and music and culture is that one where the world is a huge, rich place full of possibilities -- beauty, intrigue, adventure, love, honesty, authenticity, imagination, joy.
+ Continue reading "Style Icon: Me And You And Everyone We Know, Really"
Tags: blogging, Choose Your Own Adventure, enchantment, fashion, magic, punk rock, style, Vogue
+ Posted by Kat in Icons | Permalink | Stumble This! | Digg This! |
| Leave a comment | Comments (2)
Style Icon: Jim Morrison
"Loving Jim Morrison is a lonely life" is something I like to say sometimes, in my head. I've known many dudes who fancy themselves too smart to love the Doors, which used to make me feel so misunderstood and out of place. But then I wised up, five seconds ago, and realized that listening to Doors songs isn't supposed to be a communal experience - at least not for those of us who spend less than 13 hours a day on the Venice Boardwalk. Doors records are meant to make you feel creepy and lone-wolf-like; the song goes "People are strange, when you're a stranger," not "People are generally pretty chill and whatevs, when you're generally chill and whatevs as well." You listen to the Doors alone, in your car, in the dark - or in your room, alone, in the dark, or in the light. IT'S METAPHYSICAL MASTURBATION, or something. Dig?
The Doors are the first weird band I ever loved; Jim Morrison was my proto-Timony, in a way. Before Mary came along, Jim was my most reliable means of relating to the weirdest part of myself, that "Hey let's go to the cemetery and take black-and-white photos of decaying flowers and then write poems about the drugs we're not doing and the sex we're not having" dimension of my otherwise sunny sweet-sixteen psyche, hahaha. And by "we" I mean "me," and me alone - but don't feel bad!
(FYI my favorite Mary Timony lyric is "This busted telephone's on fire/Our love became a funeral pyre," from "14 Horses." My favorite Doors lyric is "Blood stains the roofs and the palm trees in Venice/Blood in my love in the terrible summer/Bloody red sun of fantastic L.A.," from "Peace Frog." Because Jim is L.A. and L.A. is Jim, always and forever, for me. Me, me, me!)
Also I like looking at him, Jim. Him Jim. Along with being the first weird dude I ever loved, he's also the first dude I ever recognized as sexy. I still think he's so sexy, now that I'm 32 and not nine. I think he was maybe dreadful too, but it's possible I'm just mixing him up with all those mean things Val Kilmer did to Meg Ryan in The Doors by Oliver Stone.
It's cool with me, though, if Jim truly was dreadful. Hey there sexy-dreadful man...
+ Continue reading "Style Icon: Jim Morrison"
Tags: Jim Morrison, Los Angeles, Mary Timony, METAPHYSICAL MASTURBATION, sexy-dreadful, The Doors
+ Posted by Liz in Icons | Permalink | Stumble This! | Digg This! |
| Leave a comment | Comments (7)
Wednesday , May 19, 2010
Style Icon: "It's A Rainy Day, Sunshine Girl" by Faust
This is Laura Jane Faulds at 4:31 PM on Wednesday, May 19th, 2010. I am quite sure that, at this exact moment, I look the best I've ever looked in my life.
For one thing, I'm wearing steel-toed ballet flats, which are these. I bought them because I showed up for an overnight shift wearing flip-flops, which violated dress code, because if something fell on my bare feet, I could sue the company I work for, and the company I work for doesn't want that to happen. The company I work for is smart. As such, I had to run around a shopping mall like a maniac ten minutes before it closed looking for some shoes to buy; I went to Aldo because it seemed like a safe bet, and then I found these, and they're the greatest shoes I've ever had. I'm going to buy up like twenty-five pairs of them, and wear them forever. Conceptually, the idea of "steel-toed ballet flats" is just so perfectly "Wild Honey Pie" sweetheart/badass Laura Jane I can barely even stand it.
Okay, so I'm also wearing no make-up, but I have a bit of a tan, so that's awesome for me. Everybody always looks their personal best with a tan. I'm not wearing my gold aviator sunglasses, but only because I'm sitting in my bedroom, and it's pretty dumb to wear sunglasses while you're sitting in your own bedroom blogging. I am, however, drinking a Campari & soda, so that's got to count for something. I also have Beatles tattoos, and a Kinks tattoo on my foot.
I'm wearing a grey, cream, and black Missoni-style skirt that my old roommate gave me several thousand years ago; it also functions as a tube top, so that's pretty great. It's a short skirt. My legs are basically muscle machines. I'm wearing a gnarly, baggy grey t-shirt that I mostly wear to the gym, but it looks classier than usual today, because I'm also wearing this slinky sort of snakey fake-gold necklace. I wear it most days of the week, to fool people into thinking I put more effort into my outfit than I actually did. My hair is pulled into messy pigtails, which is the only "hair look" I've been able to brainiac up that makes my awkward "I'm growing my hair out!" just-above-shoulder-length non-haircut look like anything but total shit; actually, it's really fucking charming, though I'm turning twenty-five in a month, and I'm beginning to wonder if maybe twenty-five is too old for pigtails. Probably not, according to Elizabeth Barker. I'm sparing her the trouble of leaving a comment telling me that twenty-five is not too old for pigtails, by writing this sentence.
When I was fifteen years old, I decided that every Wednesday should be "Pigtail Wednesday," and it's weird to me, how often I've ended up wearing my hair in pigtails on Wednesdays ever since. I really love that kind of thing, things like Pigtail Wednesdays happening by accident, and the moon, astrology, "cosmic soul transference," and etc.
I like clothes, but mostly by accident. I'm too cool to think about outfits and fashion concepts (she said facetiously)- my take on "cool" is that you're either cool or you're not, and if you're cool, everything you do is cool. So that's why I don't try very hard- the same thing happens either way. I look cool. My wardrobe at this point is basically just a random assortment of whatever happens to fit me after recovering from anorexia, some cheap crap from Value Village, and then some things I buy with my employee discount, from my job at a popular uncool clothing store that I will never tell the Internet the name of. Oh, and let's not forget that I smoke Gauloises, which taste like you just sucked on a penny. Actually, I'm going to go smoke one, at this exact second.
It was pretty good, I guess. I'm really in love with my cat. If today had been a year ago, I guess I would have taken a cute picture of myself looking real cute in my super-cute outfit, but I find that digital camera self-portraits are highly inaccurate representations of the, I mean, myself. In real life, I don't stand pigeon-toed with my hands on my hips in contrived positions that I know make my awesomely non-emaciated body look its skinniest. In real life, I rarely suck in my cheekbones and pout. Most of the time, I'm laughing really hard, or else I'm half-smiling derisively, or sometimes I'm zoning out and staring vacantly/disinterestedly afar over at nothing in a thinly-veiled attempt at disguising the fact that I'm not listening.
If you want to know what I look like for real, you're probably best off listening to
Faust, "It's A Rainy Day, Sunshine Girl"
which says more about the way I present myself to the world than does whatever outfit I happen to be wearing on any old day upon which I happen to be doing whatever I happen to be doing on. It's scratchy and scrappy and chill and lazy and loud; if I were in charge of John Lennon, I would have made him join Faust after the Beatles broke up. I'm, like, the Sunshine Girl. Every single day of my life is metaphorically "rainy": I hate my shitty retail job and more-or-less the city I live in and 98% of people I meet are retarded and I have no money. And such will be the case for a bit longer, until that fateful day the world owns up to the glaring truth of the situation, which is that Laura Jane Faulds is a person who has no responsibility doing anything but writing and writing and writing coolly and forever.
I thank you all for your continued readership and support.
Tags: Faust, Laura Jane Faulds, life sucks but I'm cool, self-actualizing on the Internet, The James Joyce of Fashion Bloggers
+ Posted by Laura in Icons | Permalink | Stumble This! | Digg This! |
| Leave a comment | Comments (6)
Style Icon: Mom & Dad in the 70s
One of the biggest life lessons I've picked via anything and anywhere is the realization that PARENTS ARE PEOPLE, TOO. Well, duh, Kat! That's probably what you're thinking, because chances are, if you are reading this, you are a human being, and therefore you have been made by human beings. (And if you aren't...wow, can I meet you? I have always wanted to meet aliens, or a new spiritual entity!) But let me explain: I think with the egocentricity of children, we usually think of parents as our parents first -- their function as a parent is the default mode of how we think and feel and expect of them. This is encouraged by the cultural idea that, when people become parents, it is the most important standard they are usually held up to, and so much of general psychology places the parent-child relationship as the central locus from which all gifts and neuroses come from.
+ Continue reading "Style Icon: Mom & Dad in the 70s"
Tags: 1970s, dad, grooviness, growing up, mom, parents, wisdom
+ Posted by Kat in Icons | Permalink | Stumble This! | Digg This! |
| Leave a comment | Comments (4)
Style Icon: Anna Akhmatova
It's one of the great sadnesses of my life that I wasn't born in a time when there were "poetesses." I would've liked to have been a "poetess," to write lucid, startling poems that penetrated into the beautiful bitterness of life and have dude writers fall in love with me and be part of a "school" that reinvented national poetry while drinking in cafes at St. Petersberg. But alas -- I had to be reincarnated in the age of bloggers, but at least I can blog about my favorite poetess of all, Anna Akhmatova.
+ Continue reading "Style Icon: Anna Akhmatova"
Tags: Anna Akhmatova, bangs, necklines, poetesses, Russia
+ Posted by Kat in Icons | Permalink | Stumble This! | Digg This! |
| Leave a comment | Comments (2)
Tuesday , May 18, 2010
Style Icon: Jay-Z!
Jay-Z & The Beatles, "Change Clothes/Piggies"
This is the best song in the world about clothes-wearing. My favourite part goes:
If ever I write, I need the space to say whatever I like.
Jay-Z is more than just my Style Icon. Jay-Z is my Everything In The World Icon.
Tags: clothes-wearing, Jay-Z, Style Icons, the Beatles, writing
+ Posted by Laura in Icons | Permalink | Stumble This! | Digg This! |
| Leave a comment | Comments (4)
Style Icon: Kurt Cobain
Remember how rough it was, trying to win Kurt Cobain's approval? You'd be all "Hey, Kurt, I just wrote 'Fugazi' across the toes of my Converse All-Stars in scratchy black ballpoint pen - was that cool of me?" or "Kurdt! I spelled your name 'Kurdt' in the school paper - was that cool? Do you think I'm cool now? Do you at least not think I'm hideously uncool? Can you please not hate me, Kurt, please please please please?" God! So stressful. It's so good, not to be 15 in 1993 anymore.
Now I'm 32 in 2010, and I still use Kurt Cobain as a barometer of cool, but in a much more positive kind of way. Like: it's cool that I love Aerosmith, because Kurt Cobain loved Aerosmith. Or: it's cool that I'm wearing these cheesy white-rimmed sunglasses, because Kurt Cobain wore cheesy white-rimmed sunglasses. And: it's cool that I haven't shampooed my hair in three weeks days and I've worn the same plaid flannel for the past three days, because Kurt Cobain never washed his hair and probably never washed his clothes either.
Kurt is cool; Kurt will never not be cool to me. Kurt still makes me wish the cuffs of all my cardigan sweaters were singed with cigarette burns, all my t-shirts were stained with tea spills. So these are my all-time top ten favorite "Kurt is cool" moments, in no particular order:
I. THAT TIME AT THE 1992 MTV AWARDS when Courtney jokingly asked Axl Rose to be Frances Bean's godfather, and Axl told Kurt "You shut your bitch up or I'm taking you down to the pavement!", and then Kurt turned to Courtney and shouted: "SHUT UP, BITCH!"
+ Continue reading "Style Icon: Kurt Cobain"
Tags: Aerosmith, Axl Rose, Charles Barkley, Cheap Trick, cigarettes, coolness, Courtney Love, feminism, Kurt Cobain, lemons, Madonna's Truth Or Dare, not washing your hair, the dung heap of conformity, violence
+ Posted by Liz in Icons | Permalink | Stumble This! | Digg This! |
| Leave a comment | Comments (4)
Monday , May 17, 2010
Style Icons: Tony Alva & Jay Adams & Stacy Peralta
"When I skate, it's toward the Nugent, Hendrix, Zeppelin style," says teenage Tony Alva, in a book I bought after watching Catherine Hardwicke's Lords of Dogtown on cable and falling in way-intense-yet-superficial love with all the Z-Boys. It's a really cool book, that book. I keep it on a table by my full-length mirror and now the cover's grossly coated in mineral-makeup dust and smudged with eyeliner shavings.
So: I don't know all that much about Tony Alva. When I think of Tony Alva, I see Victor Rasuk, who played Tony Alva in Lords of Dogtown. That movie's cheeseball and cornball and sometimes it's such sappy pap, but it's beautiful too and I love it to death. Lords of Dogtown changed my life more than maybe any other movie I've ever obsessed over, partly because it altered my taste in dudes*, and also cuz it spurred my seven-zillionth rediscovery of Southern California, made me wanna be by the beach all the damn time, made me say: "OKAY SERIOUSLY TIME TO LEARN TO SURF" - and then I did! Two years later, anyway.
But the life-changingest thing is how Lords of Dogtown is "Ted Nugent for Girls," it's a world where boys skate to Ted Nugent and girls wide-eyedly watch and so now they've got Ted Nugent in their ears too. And they dig it, I think? Even though they'd rather be hearing Cher, or whatever. After I'd seen the movie 17 or 18 times I made myself a mix CD that was "The Nuge" and Jimi Hendrix and Foghat and Nazareth and Deep Purple and Alice Cooper; it was a very key first step in my evolution into an adorably anachronistic weirdo who mostly only ever listens to songs recorded prior to 1982. I think that's one of the most important elements of my personality now, my cautious affection for Ted Nugent, or at least for Ted Nugent's songs. Dude's like the nastiest dirtbag ever, but I really dig his tail:
+ Continue reading "Style Icons: Tony Alva & Jay Adams & Stacy Peralta"
Tags: Catherine Hardwicke, dudes, Heath Ledger, Jay Adams, licorice twists, MANPANTS NOW, red raspberry muffins, self-actualization, skaters, Stacy Peralta, Starbucks, surfing, Ted Nugent, Tony Alva
+ Posted by Liz in Icons | Permalink | Stumble This! | Digg This! |
| Leave a comment | Comments (2)
Style Icon: Forsythe Pendleton "Jughead" Jones III
I could make you love women, Jughead Jones.
-Laura Jane Faulds
__
At first glance, it may seem like Laura Jane's just fucking off her first Style Icons entry by writing about an unfashionable cartoon character who doesn't exist- but it's not like that, my puppies. Jughead Jones is the coolest cool person in the world who tries the least hard to be cool, and, in my books, that's the best way to be. Watching an uncool non-cool person try super-hard to be cool is unbearable, and often depressing. I wish uncool people would just give it up, accept that they're never going to be as cool as Jughead Jones, and stop going out of their way to bum me out. It's just sad, really.
Jughead Jones is the dude of my dreams, and he's also a major dude-muse of mine. These days, I'm finding it incredibly difficult to write the book I'm writing without throwing in like twenty billion Jughead Jones references per page. Jughead suffers from arithmomania, which is like OCD, but with counting. This is awesome- I like 'em crazy! I'm also really into dudes with healthy appetites, and I'm also into drummers, and I'm into Scorpios (Jughead is a Scorpio, I've decided), and I'm into grey felt crowns, and I'm into Jughead's dog Hot Dog, but, more than anything, I'm into "Don't Taze Me, Bro!" t-shirts. As far as I'm concerned, you can't get much cooler than that.
Here are some fun facts about Jughead Jones that I learned from reading the Wikipedia entry for Jughead Jones:
I. Jughead's crown is a good luck charm. When it is taken away from him, misfortune comes his way.
II. Jughead generally has a very unperturbed and easygoing demeanor, often accompanied by his characteristic wry and sarcastic sense of humor. He is considered a bit of an oddity, but prefers his nonconformism. His many quirks make him the butt of teasing and abuse from Reggie, Veronica, and even other classmates and teachers. Many episodes involve Reggie and Jughead trying to outdo one another with pranks and bets, and Jughead almost always comes out the victor. He is revealed to be extremely clever and creative when necessary, often taking advantage of Reggie's and his other tormentors' weaknesses while having fun all the while.

+ Continue reading "Style Icon: Forsythe Pendleton "Jughead" Jones III"
Tags: coolness, dream dudes, drummers, Jughead Jones, obscure jazz drummers, Scorpios, supernatural abilities, Wikipedia
+ Posted by Laura in Icons | Permalink | Stumble This! | Digg This! |
| Leave a comment | Comments (2)
Previous Page In This Category | HOME | Next Page In This Category